Do you love cats and want to have something that makes you stand out from the crowd? That's great! This is exactly the place for you. We have here t-shirts for all cats lovers, made especially for you. Can any clothes be better for cats obsessed person that the ones with cat motive? And now you can have our hand painted cats t-shirts 50% off, cool right?
Cats motive t-shirt is always a good idea
We cats lovers want to have around us everything abouts our fur friends. The best outfit for us is of course something with cat pattern. For summer time all of us prefer more baggy and comfortable clothes. Perfect choice here are tees with printings and texts on them. For us, crazy cats people, perfect is cats motive t-shirt.
Do you wanna know why is that?
in such t-shirt you show your love for cats,
you feel exceptional,
you have perfect outfit for summer adventures,
everyone will notice your new shirt and gonna compliment it.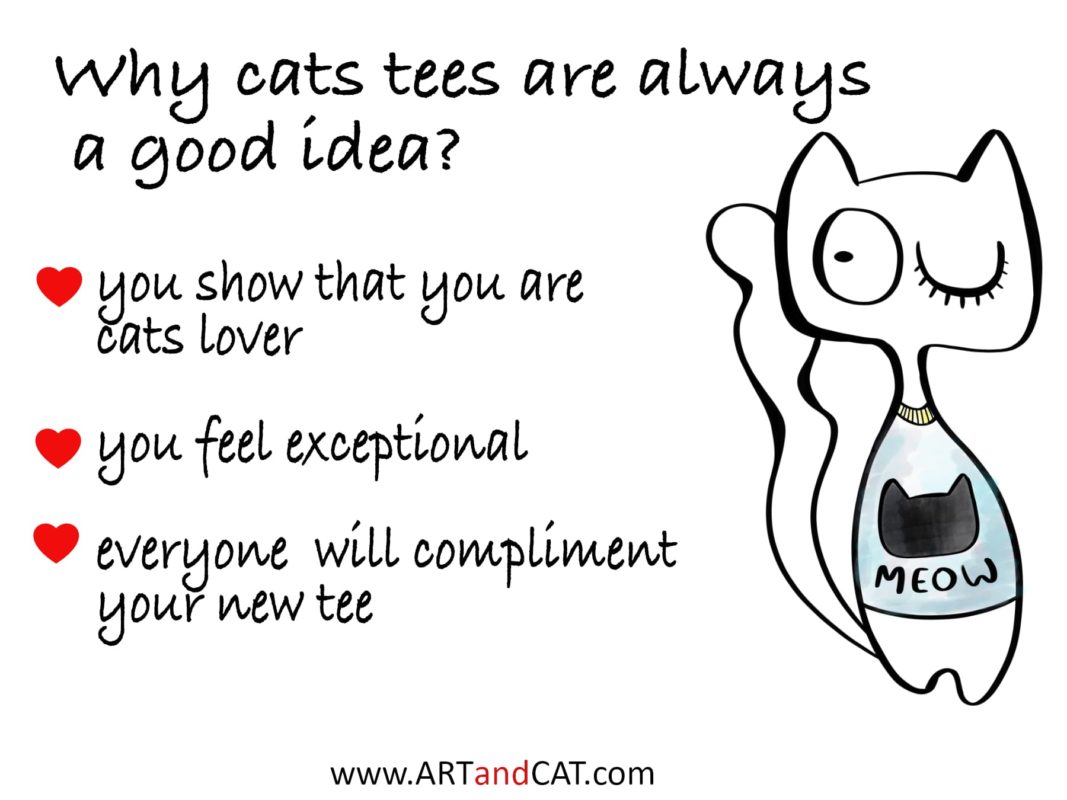 Cats tees which are hand painted and made with love
Do you know that our t-shirts are hand painted? Really, we paint by hand all of them and we also sew them with love. Each cats lovers t-shirt is made in our family atelier. We control whole creating process. And do you know how we make these tees? First we choose fabric, usually it is 100% cotton and sometimes cotton with elastane. Then there is time for sewing to make base for next work. And now the fun begin! This is part of process that we're always waiting for. We talk about painting of course. So we grab painting brushes and create cats graphics on t-shirt. We love unique things so make our tees from the beginning till the end. This is why only here, in ART&CAT store, you can find such beautiful things.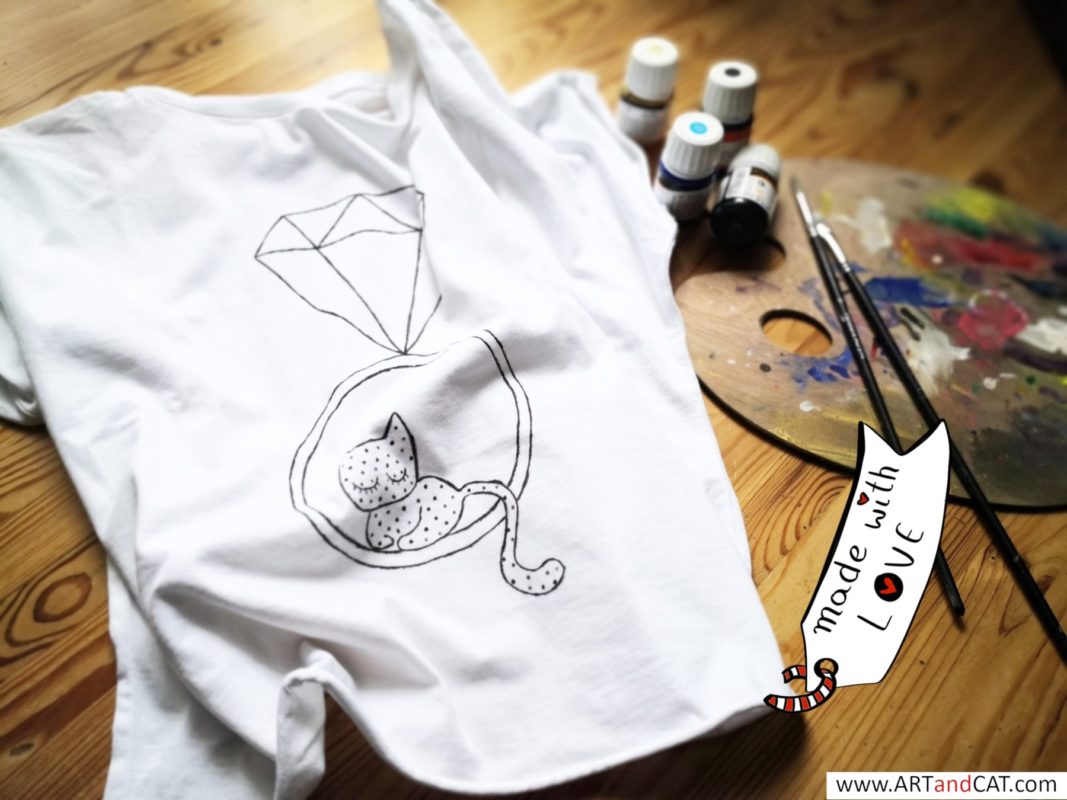 Funny cats and text on tees. Perfect choice for cats person
Nothing improve our mood better than observing playing cats. This is why all of us adore to watch funny cats videos. For the same reason funny cats and text on tees are great idea for cats lovers gifts. They are beautiful and make us smile. Do you wonder where we're finding inspiration for cats motive t-shirts? To be honest with you we must say that everywhere. You know how it is inspiration can wait right around the corner. We simply used it and make our tees. Sometimes we make the same graphic on artwork and tee. So you can have a sat: t-shirt to wear and artworks for decor your wall.
How to have cats tees 50% off
Do you wonder how to get our cats tees 50% off? This is so simple. You just need to enter rabat code:
CATtshirt50%
during shopping. If do you need instruction how to do it look here:
I've got discount code, how can I use it?
You can also contact with us, we are always here for you.
And please remember, our cats tees are in single copies. So when you love one of them better don't hesitate to buy it.
I go to the shop