I know, long time no see…but we've been having crazy and busy time lately. Now I'm back and let's talk about perfect gifts! First let think what makes gifts perfect?
I could give you now a thousand of reasons. But honestly crucial is one thing. A real perfect gift is a gift out of heart. Oh I know how it sound. Like classic cliche. But don't you think it is something in it? Now as we know what makes present perfect we also know what to choose as a gift for cats lovers. It just have to be something with cat theme. My dear, christmas is right around the corner so it's about time to find perfect christmas gifts.
1. Cats artwork as a perfect home decor
There is one simple way to make interior cozy. You just need to decor walls with artworks. This is small thing but make a big difference, don't you agree with me? So what should be in every cats lovers house? There is only one correct answer. Graphics with feline in main role of course. Artworks and posters with cats theme are perfect choice for cat mom and cat dad.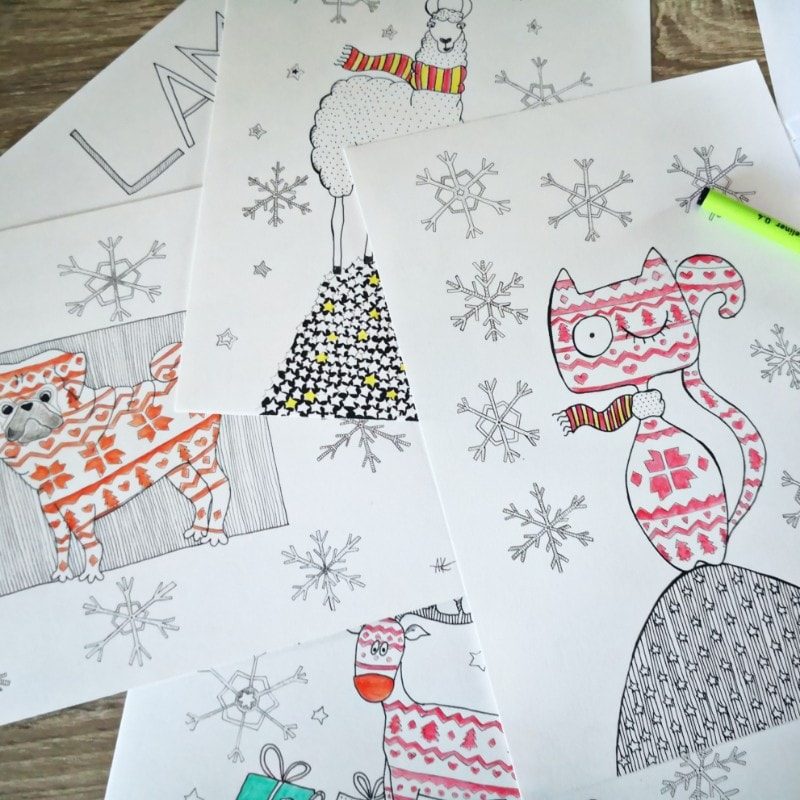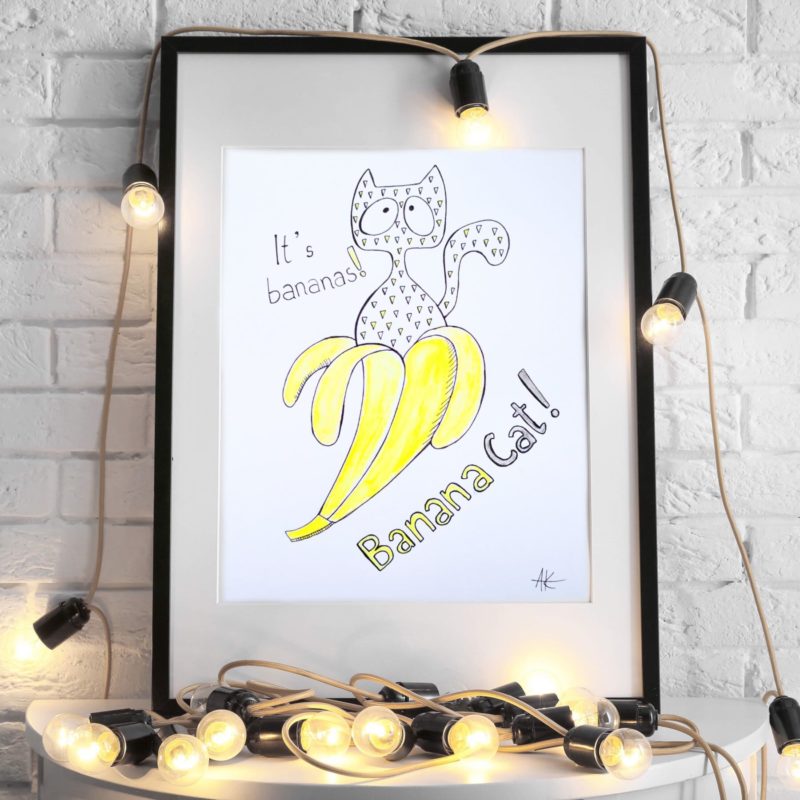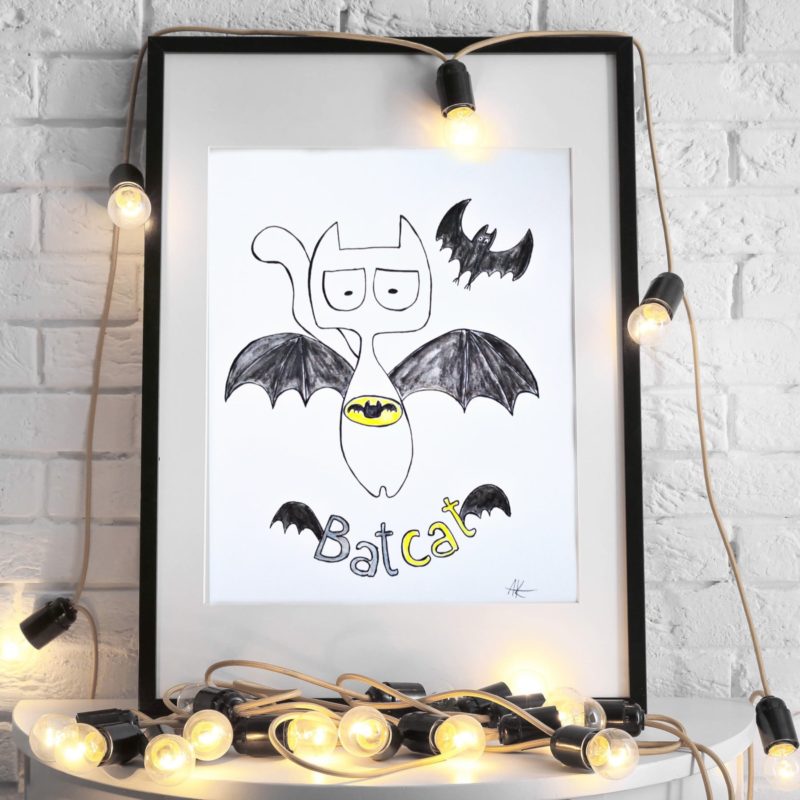 2. Cat themed christmas card
Can cat be on the christmas card? Of course! Here, in ART&CAT everything is possible. You know how much we are crazy about cats. We just had to make cats themed christmas card. Wonder if such card is a good gift? Of course it is. It can be a gift addition. You know a way to wish Merry Christmas to someone you care about. I can assure you that cats lovers will love it! I know what I'm saying, I am one too.
3. Plush cat
Home of crazy cat people must be full of cats. Also plush ones. Such kitty is a beautiful home decor. Especially if lovers of these special animals live there. We like to surround ourselves with things that show our passions. And what can be cat lovers passion? As a cat mom, I know there is only one answer. Cats of course. Plush stuffed cat is a perfect choice for everyone who loves cats.
4. Gadget for cat
There is one more idea. Maybe we can look from the other side on christmas gift for cats owners. Maybe we can buy something for their cats instead of buying something for them? This is always a good idea. All cats lovers like to make their pets happy and buy them stuff. So choose some nice gadget for cats and I'm sure it will be perfect christmas present for cat owner.
5. Cat head shaped pillow
Pillows makes interior more cozy and nice looking. Such small things are good idea for a christmas gift. And since we are looking for present for cats lovers we are looking for something with feline theme. Cat head shaped pillow is exactly what we need.
6. Hat with cat ears
If you need christmas gift for crazy cat person think about hat with cat ears. This gift is totally crazy but fan of these fur animals will love it. Believe me, I know what I'm saying as a cat lady I wear it myself. So I truly recommend it. This is our bestseller, there must be reason for it.
7.Hand painted cat t-shirt
Each cat lover has at least one cat themed tee in his wardrobe. This is must have! If you need christmas gift for crazy cat person don't hesitate to choose such t-shirt. This unique gift will make happy everyone who loves cats. I tell you something more. All of our t-shirts are hand painted. We put whole heart into creation process. This is why they are special. It can be your special gift for special person.