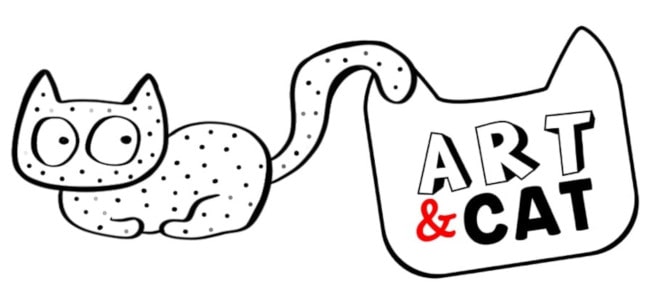 Purrfect

handmade things for

Cat Lovers
Hi cat lover! Thank you for visiting us. We're so happy to see you here.
ART&CAT is a place made especially for you. You can find here handmade things for cat lovers made by crazy cat lady. All made with love. So welcome in the world of our cats and artistic company.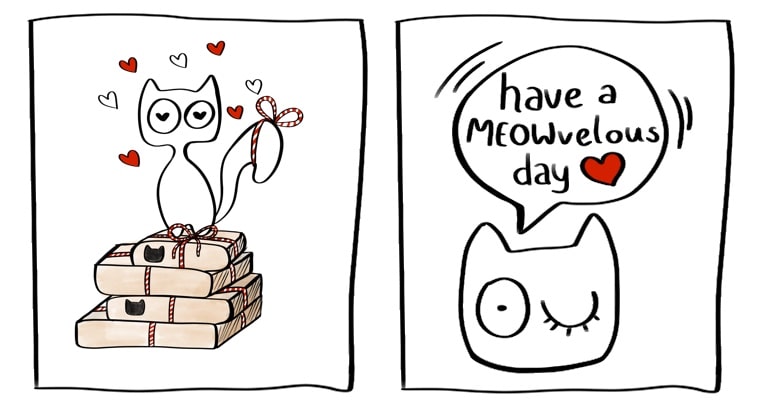 But why such a name of company?
Many of you ask us why did we choose such company name. This combination of art and cat, why? Well…. the answer is really simple. We are crazy in love with cats and we adore to create artistic things. Plus our adventure started a long time ago with one cats painting made by us. It was our inspiration. When we saw that cat artwork we just knew we had to start our own business.
And here it is ART&CAT!
Hey! We have surprise for You! 30% DISCOUNT for first shopping!
ART&CAT Purrfect handmade things for Cat Lovers. With us it's gonna be Meowvelous!
ART&CAT is perfect place for you, cats lover. We founded it in 2016 but the idea of ART&CAT started much earlier.
And do You know why did we found our company? Because we love to create cats themed things and we want to share it with you. Cats give us so many inspirations that our ideas are like neverending cats story.
In ART&CAT we have for you cats themed home decor.
Because what can be better decoration than a cat? Our handmade products are perfect way to add vibe to your home and show your love for cats at the same time. Isn't it cool?
Purrfect handmade things made with love
We made our cats things with love and passion, because we want you to have something special. Also all artworks from ART&CAT are original. We use only our ideas. Most of our products are 100% handmade. For some of them, we use sewing machine but all of them are hand decorated. This is why our products are such amazing!
And please remember my dear: We made our cats pieces of art in limited quantities, most of them are single copies! Don't hesitate when you like something because someone can buy it before you do it!
You can find in our store unique cats themed artworks. You have a choice of minimalist drawing, light watercolours and intensely colorful oil paintings. All our images are handmade– not some printings! We have also cat-shaped pillows and decorative plush cats on offer. Our pillows and plush toys are soft and fluffy so they are great to make your home adorable and cozy.
Despite ART&CAT primarily offers home decorations, we have some fashion collection on for you. You can find here for example hand painted cat hat with ears and hand painted t-shirts.
But that's still not all! As you know every day we have more and more new crazy cats ideas so we gonna have a new products for you. So better follow us on website and social media profiles to be up to date with news from ART&CAT.
Let's get to know each other!
Hello I'm Aneta!
I am cofounder of ART&CAT, but primarily I am artist and designer of this company. I make all of our pieces of arts. And you know what? I put whole my heart into creative process to make something special for you. And because I'm crazy cat lady our handmade products are all about cats. I also look after the company's image so I work with our website and social profiles. This is also important, because without it we wouldn't be able to get to you!
Hello I'm Mateusz!
I am crazy cat lover and cofounder of ART&CAT. Primarily I take care of the financial section of our company because the numbers are definitely my strong side. I also have to have both feet on the ground to balance all craziness of our artist. And the most important task is of course to motivate Aneta, but it can be truly difficult. You know how it is with artistic soul…
Thank You for being with us! ♥
Aneta & Mateusz